If you believe that a photo is worth a thousand words, check out these 'before and after' images of Roskill South. Kāinga Ora's Roskill South Project Manager Blair Chant, recently stumbled across a few incredible black and white photographs of the Roskill South neighbourhood taken back in 1990, as part of the Auckland Public Libraries '1990 Project - people, places, animals and cars.'

It's pretty cool comparing the older images taken by Miles Hargest, with more recent ones snapped by Sean McCabe from the same viewpoints, to see how much Roskill South has changed over the last 32 years!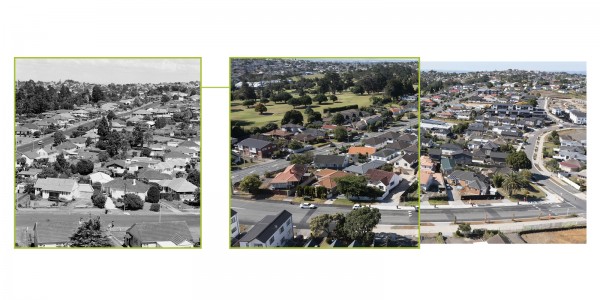 Youth Street in foreground with Dominion Road running diagonally across the image.




Youth Street in the foreground. Freeland Avenue in the centre. Burnett Avenue in the background.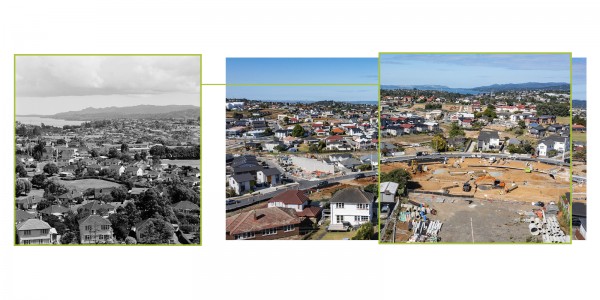 View of Manukau Harbour with Kallu Crescent in the foreground and Freeland Avenue in the middle.

The 1990 Project was commissioned to mark 150 years (since 1840) when Te Tiriti o Waitangi was signed. The initiative sought to capture iconic moments in time through oral and documentary style photography, and involved five talented photographers including Stuart Page, Chris Matthews, Ans Westra, Miles Hargest and Paul McCredie who all took images of Auckland's CBD and surrounding suburbs.

The 1990 Project delivered over 6,000 film negatives, which have now been digitised online in the Auckland Libraries Kura Collection, click here to view all of the images. To learn more about the 1990 Project, you can also read a fascinating online story here.