We have an amazing community team here in Roskill working with locals to create an even better future for the area. Read a bit about what they do and why they're passionate about Roskill below. Plus, feel free to get in touch for a chat if you want to learn more!

KARLA BEAZLEY - Community Development & Engagement Coordinator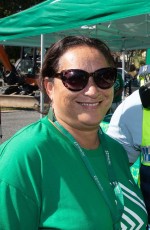 My role at Roskill Development
I practise Whakawhanaungatanga in the Roskill community, making connections, building relationships and ensuring everyone is well informed about changes that are impacting their lives and their whanau during the upheaval of a development, helping the best I can for my community. I like to connect with the community in various ways, from coordinating whanau fun events, one on one coffee chats, facilitating workshops to hosting community meetings and listening sessions. From this I am able to share with our amazing Development team who are always hungry to hear what our community is asking or concerned about. The team does their utmost to support community aspirations.

What I love about the Roskill Community
My whanau have lived in Mt Roskill for 60 years. I was born in a Roskill South State house and now living just around the corner in Lynfield. I love that my hood has the strength and resilience that comes from being such a vibrantly diverse community.

My future Roskill
My hope is to see a Roskill where the community is empowered to live, work and play harmoniously, be sustainable and have access to affordable housing. My vision is to keep Roskill's unique flavour! Positive change has already begun with new homes replacing not fit for purpose houses and whanau feeling healthier and happier for it.
Get in touch with Karla by phone on 021 660 767 or by email at Karla.beazley@kaingaora.govt.nz

HEATHER LYALL - Community Engagement & Development Connector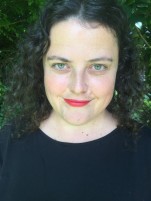 My role at Roskill Development
I am a Community Engagement and Development Connector working for Kāinga Ora in Owairaka as part of the Roskill Development team. My role is to connect people with each-other and to support people and groups to bring their awesome ideas to life. It's all about advocacy, building relationships and supporting the social and economic capacity in the neighbourhood alongside new warm and dry housing.

What I love about the Roskill Community
I have lived and worked in Ōwairaka for 12 years. It's an amazing area with a rich history, an excellent Primary School that my kids attend, a Maunga that is flourishing with native birdsong including the very special Ōwairaka ruru that comes back every year, and people who really care about each-other. Ōwairaka has a strong eco-neighbourhood group that I helped establish five years ago and we have been working towards making our community stronger through learning how to grow local food, composting and living healthy, more zero waste, sustainable lives.

My future Roskill
My future vision for Ōwairaka is a new improved neighbourhood where we are connected to our environment and each-other through new quality housing, well thought-out street design and great connections to our local amenities, all with sustainability in mind. I see the opportunity for the community in Ōwairaka to have stronger social connections and relationships where we know our neighbours well and have a good old chat over the fence.
Get in touch with Heather by phone on 021 040 1817 or by email at hmlcarolan@gmail.com

ANTONIA VAI - Placemaking Advisor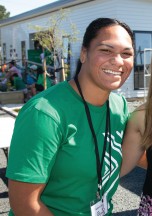 My role at Roskill Development
My role at Kāinga Ora is working with the community to regenerate their local spaces, if not now then soon! This could be by supporting community groups to create communal vegetable gardens or engaging with the community about underutilised green spaces/parks and how can work together to bring more locals into them. Ultimately, it's to help make our new developments more homely, liveable and welcoming for all.

What I love about the Roskill Community
I'm from West Auckland, however I have family who have grown up in the Roskill area and I have many amazing childhood memories here, especially around Hendon Ave and May Rd. Like many other communities, the best part about Roskill is the people. There are a wide range of cultures and ethnicities and everyone works together and supports one another

My future Roskill
I hope to learn more about Roskill, to create and support opportunities for positive engagements and to continue to always ensure the community is involved in decision making so that we're able to help create the future they want.
Get in touch with Antonia by phone on 021 198 6465 or by email at antonia.vai@kaingaora.govt.nz

Vera Wipani - Information Centre Manager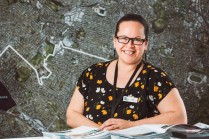 My role at Roskill Development
I provide all the information people need about the Roskill Development to the local community. I'm available face to face at the Information Centre (once COVID alert levels allow!) or via our website live chat, phone and email.

What I love about the Roskill Community
Roskill is awesome! It's so central to everywhere in Auckland, there are great eating and shopping places locally.

My future Roskil
My dream is to see and future generations have a place of standing in which they can thrive. Home is where the heart is, it's where we teach our children, share food together and make our plans for the future. I have loved seeing whanau move into their new warm, dry homes, the benefits of which will go far beyond just good health, although this is a huge benefit for everyone.
Visit Vera at the Roskill Information Centre on the corner of May and Glynn street, Wednesday to Saturday 10am to 4pm, or get in touch via our website live chat, by phone on 09 953 8206, or by email at vera.wipani@kaingaora.govt.nz