A fresh new Freeland Reserve is set to open very soon. A lot of work has gone into the redevelopment of this community treasure, including establishing a wetland, constructing new wide walking paths, planting natives, and installing park furniture and public art created with Mana Whenua.
In partnership with Healthy Waters (Auckland Council) and with the help of Piritahi, we've upgraded the stormwater treatment in the reserve. This upgrade will significantly decrease flooding and improve water quality to the area. The stream, which is part of Te Auaunga Awa (Oakley Creek), has been restored, weed species have been removed, and the stream bed has been planted with native vegetation.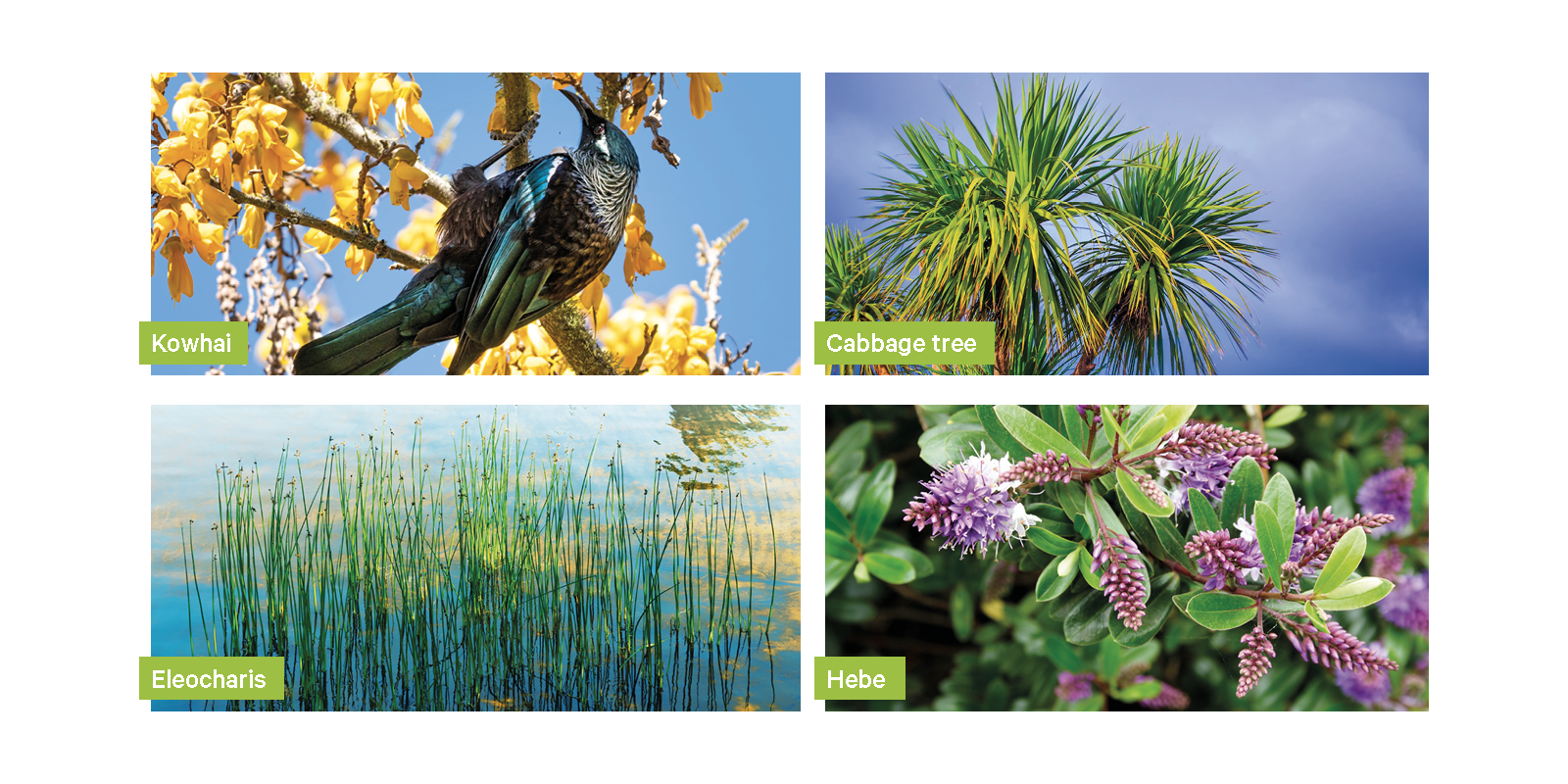 The stormwater upgrades have allowed us to deliver other improvements to the entire reserve, like walkways, seating, and landscaping. Locals will soon be able to enjoy:
Paved, wide walkways

Footbridges

Māori design elements created with Mana Whenua

A viewing platform

Seating

Bike racks

Rubbish bins

Storyboards with information about the history of the reserve

BBQ area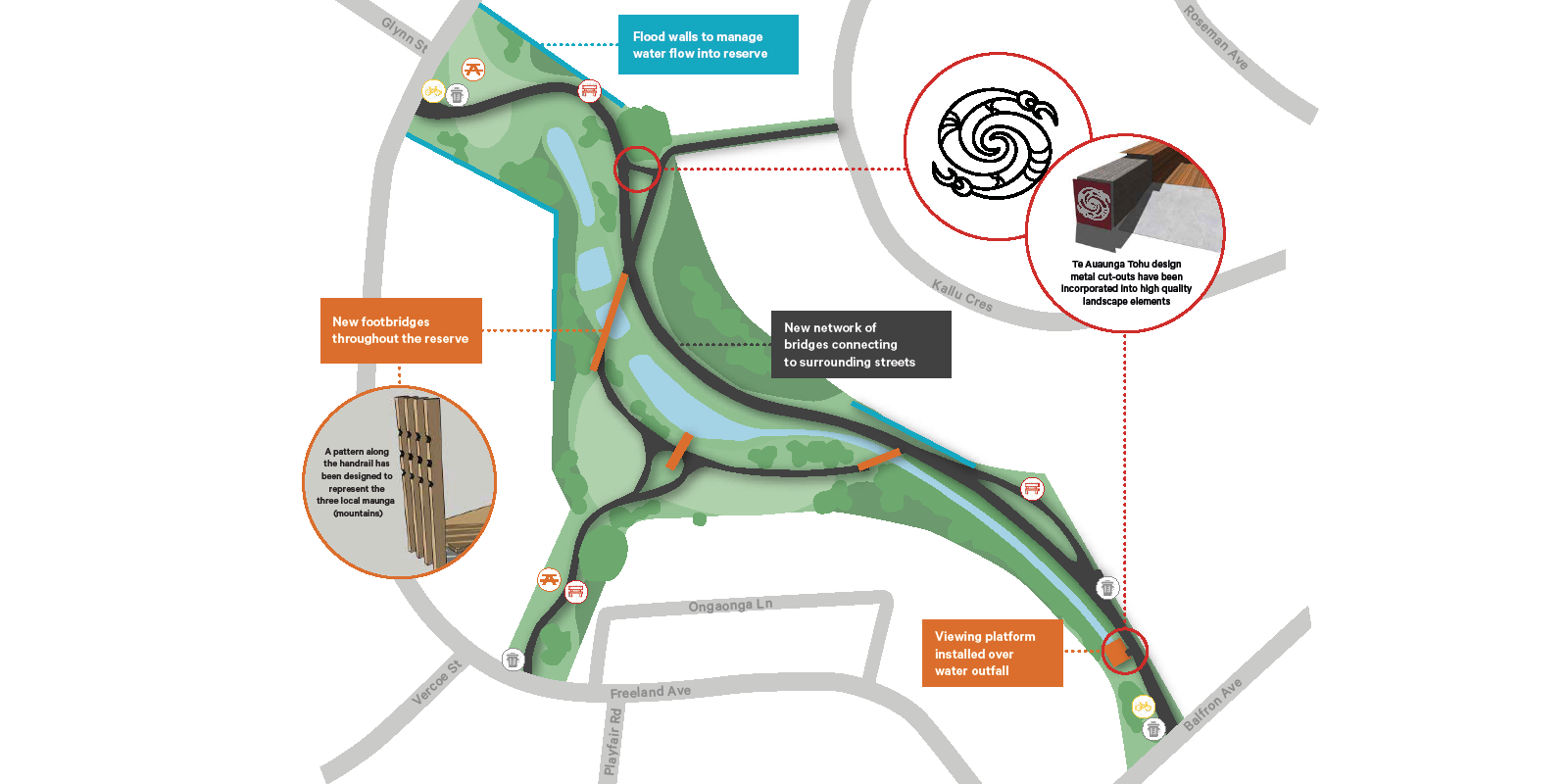 In time, these upgrades will link to an improved Freeland Avenue and a 'Character Street', all of which will create the framework for a healthier and safer community.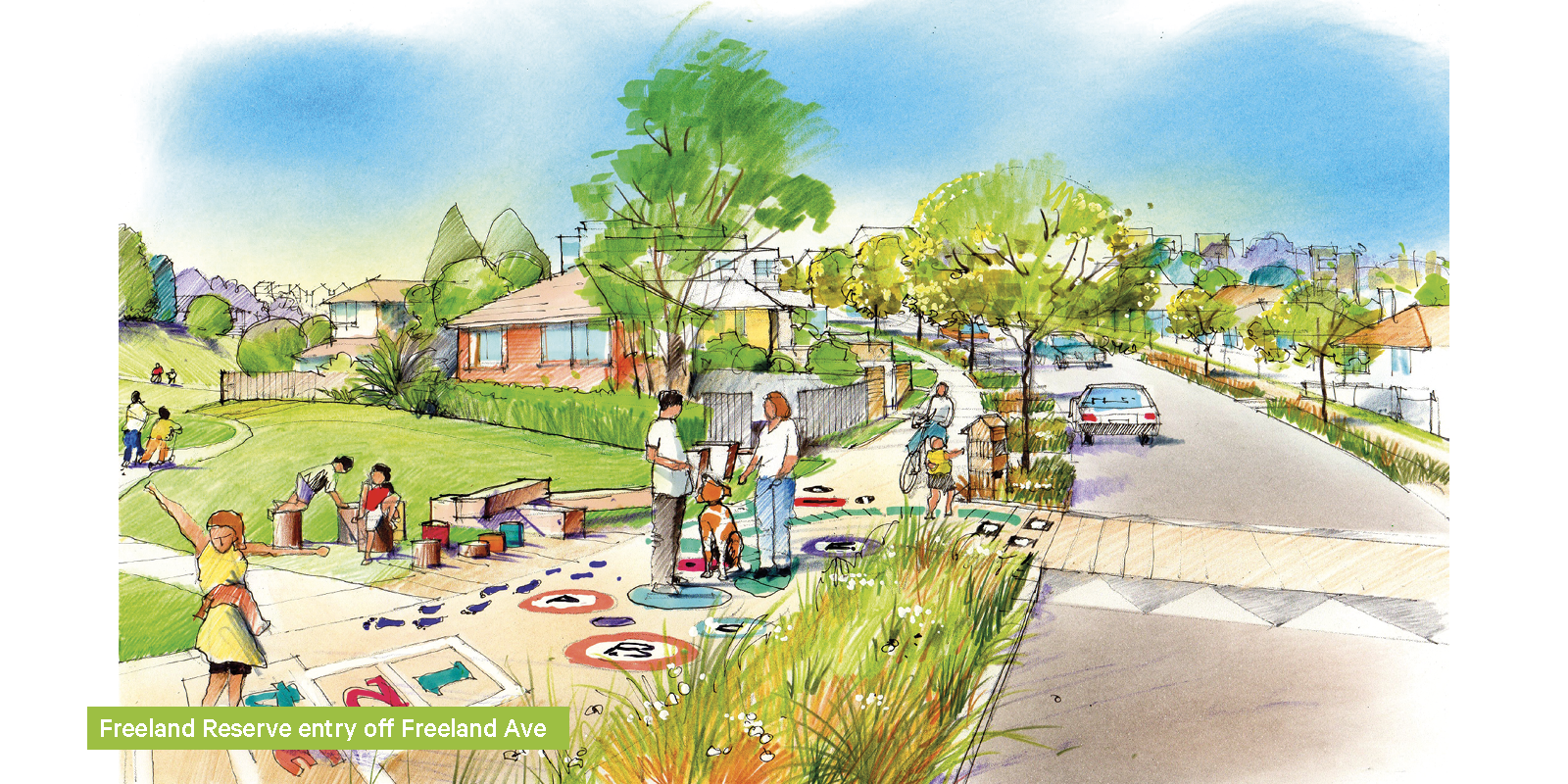 You can watch a timelapse of the construction activity that's been happening in Freeland Reserve over the last 18 months below.

Grand opening coming soon!
We're eagerly awaiting confirmation of a date for our planned grand opening, when we'll be welcoming the community back to their fresh new Freeland Reserve. We'll be celebrating with music, kids' activities, and kai. Keep an eye on our Facebook page for your invite.